Governor Wu Zhenglong attended the Jiangsu International Conference on Open Innovation and Development on the sidelines of the second China International Import Expo. He also met with Wendy Lund,Executive Vice President, Global Business and Client Development of Sinofi, Dave MacLennan, chairman and CEO of Cargill, and Pascal Soriot, Global CEO of AstraZeneca, UK.
  At the Jiangsu Open Innovation and Development International Consultation Conference, executives from multinational companies from Roche, AstraZeneca, Wacker Chemical, Mitsubishi UFJ, Bekaert, ThyssenKrupp, put forward opinions and suggestions on the development of the Pilot Free Trade Zone and foreign-invested companies Jiangsu Development.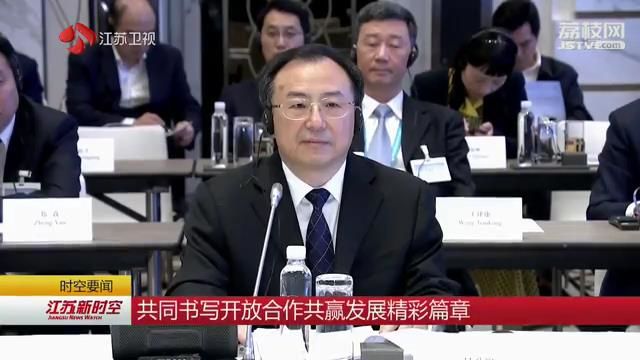 Wu Zhenglong said that for more than 40 years, multinational corporations have been important participants, witnesses and beneficiaries of the process of reform and opening up in Jiangsu. The provincial government will seriously study the opinions and problems raised by the executives.
  Wu pointed out that we are full of confidence in the continued healthy development of Jiangsu's economy, because Jiangsu has good advantages and good opportunities, a solid economy, a good location, a good business environment, and abundant resources for science and education.
  The Belt and Road and Jiangsu Pilot Free Trade Zone are both the sources for Jiangsu to promote high-quality development at the forefront, and also provide a great opportunity for multinational companies to invest and develop in Jiangsu, the governor said.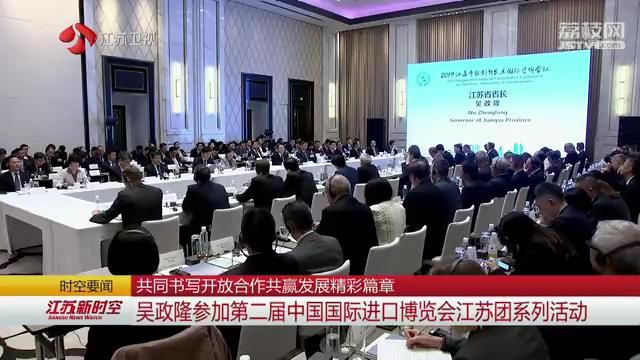 When meeting executives from Sinofi, Cargill and AstraZeneca, the Governor noted that Jiangsu will create better conditions and provide a better environment through open cooperation, open innovation, open sharing so as to go hand in hand with the multinational companies to achieve shared development.
  The foreign executives expressed their gratitude to Jiangsu for its full support to the development of the company and will continue to increase their investment in Jiangsu and make new contributions to the high-quality development of Jiangsu through complementary advantages and deep cooperation.
  Wuxi New District, AstraZeneca and China Gold Capital signed a memorandum of cooperation on medical health industry funds.